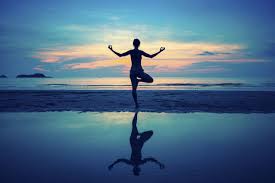 What is HAPPINESS?  According to Wikipedia, the free encyclopedia – Happiness is a mental state of well-being characterized by positive emotions ranging from contentment to intense joy.  Thus, being HAPPY is the feeling or showing of enjoyment or marked by pleasure, satisfaction, or joy.  We feel happy when we are confident, satisfied or contented.  We can also feel happy for ourselves or others when we or they make significant achievements in life (e.g. getting married, having babies, etc) or in our or their career or other educational, business or life achievements.
What is Inner Happiness?
However, these may be considered external events that trigger our happiness.  What is inner happiness?  Is it similar to the Kungfu Panda's master's version of "Inner Peace"?
Whether it is inner happiness or inner peace, the word "inner" has hinted that the entire concept is about yourself.  Many have said that the only place to find true happiness is within yourself. And that the reason why there are so many unhappy people is because most people try to find happiness outside themselves and that they have never look within.  Listed below are some articles and courses that help in promoting Inner Happiness.
Articles for building Inner Happiness
Courses for building Inner Happiness