KNOW YOURSELF AND SUCCEED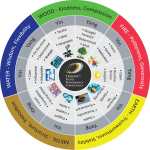 Subscribe NOW to get FREE future E-books, articles and videos to Know Yourself, Unleash Your Potential and Succeed!
"He who knows others is learned;
he who knows himself is wise."…Lao Tzu

This E-Book aims to answer the following questions:
What has the element of the day that you were born on got to do with your personality?
How do the 5 element personality differ?

"Janet's book and the Bazi profiling offered new insights to understanding self and the various elements that influence one's ability to achieve success at work and personal life.  If you have ever wondered why some people achieve success easily compared to others who have put in an equal amount of effort, this is the book to read. It offers a new dimension to those who are keen to learn and transform their lives."
Ms Melissa Kee, Asia Pacific Talent Management Director, Global MNC