Bazi Career Profile 
Believe and Succeed! Your personality can affect your mode of action.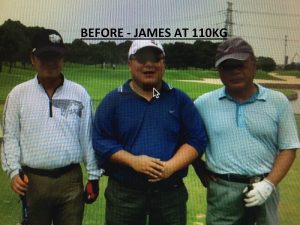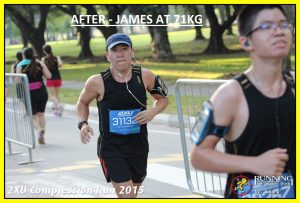 It took him a total of 2 years but he did it (as can be seen from the before and after pictures above). With a high percentage of Bazi Profile – Warrior (loves a good challenge and thrives in situations of chaos) and Pioneer (adrenaline-driven and action-oriented) in his Bazi Profile, it was not surprising that when queried for tips for his success, he replied that he simply applied his project management experience into his weight loss program where he monitored the progress, made the adjustments when he hit a deadlock and continued to strive on till he reached his goals.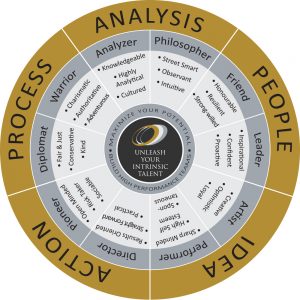 Details in Book 1 :Being Happy and Successful : At Work and In Your Career &
Book 2 : Being Happy and Successful : Managing Yourself and Others
James first started with an overall goal with specific milestones on how he intended to achieve his ideal weight. For instance, he planned his weight loss in phases with a clear timeline, initially targeting to reduce from 110 to 95kg, then from 95 to 80 kg and so on. Next, he planned a realistic training and dieting program on how he was going to lose weight and he monitored his progress. For example, he knew he could not start immediately with running due to his hefty weight. Hence, he began his training program with a gym routine and stuck to it even when he had to be chased out by the personnel in charge on nights when he ended up at the gym late due to work commitments. To motivate himself, he celebrated every milestone achievement of his targeted weight to keep his determination and motivation going.
When asked if there were times he felt like giving up, he said, "Of course!" However, during these times, he often reminded himself that it only took him an hour to complete his exercise regime – it is only 1 out of 24 hours to help him stay in shape and healthy and if he did not utilize this 1 hour fruitfully, he will just be lazing around watching television, eating or sleeping. Till today, he is still as disciplined in keeping to his exercise routine whilst encouraging others such as his friends, my other brother, Jeff and myself to stay fit and healthy.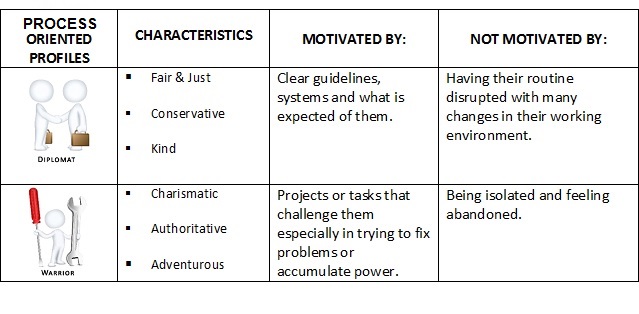 More details in Being Happy and Successful – Managing Yourself and Others
The Case of an Inspired Student
A smile lit up Kevin's face; with feelings of pride swelling up in me, I knew then that he had done well for his PSLE (Primary School Leaving Examination). Whilst he was busy going around congratulating others and celebrating with his friends, I noticed a tinge of sadness in the boy who was standing next to me. Wilson, Kevin's cousin, had stayed over at our place to accompany Kevin to school to meet with his first major educational milestone (one that is a common anxiety for many Singaporean parents).
Wilson is a quiet and shy boy (typical of an Analyzer Bazi Profile); he is intelligent and was often selected to represent his school during his primary school days for Mathematics competition. However, I wasn't sure what went wrong – he became unmotivated, and didn't score well for the PSLE and lower secondary examinations. In his own words, he felt that he was "ignorant and didn't care what the positive impact of studying was."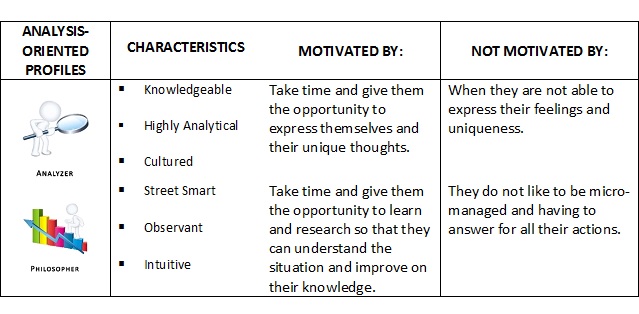 More details in Being Happy and Successful – Managing Yourself and Others
Watching him, I felt a tug at my heartstrings. "I am sure you will do as well if not better than Kevin if you put your heart to it," I said. Wilson was quiet for a little while and asked "Why are you so sure?" I replied, "Remember my question on whether one kg of steel or one kg of cotton – which is heavier? You were the only one who answered without even a second's hesitation that both are the same weight! This shows that you are a smart kid but you have not put your intelligence to good use."
Wilson smiled, looked at me and replied: "Thanks for having confidence in me!"
Since then, Wilson has gone on to become the top 10% scorer in the "O" level examinations (from the bottom 20% of his school at the end of his lower secondary examinations when we spoke). Asked how he did it, he mentioned that he started off aiming for "smaller things" such as just completing his school's homework. When his school position ranking went from being 136th to 31st out of the 164 positions at his level, he was elated. Inspired and determined to find out what he was capable of, Wilson set his sights on maximizing his potential to achieve outstanding results. His effort yielded him a place in a Junior College, which he did not think was possible just three years earlier!
The Case of the Badminton Coach with a Passion
Richard (not his real name) has been my client for a decade; his story is one of inspiration to many others. Being a HR professional in a reputable recruitment firm, he was devastated when he was retrenched during the economic downturn in the early millennium. However, unfazed by the difficult situation, he started taking up parent volunteering for badminton classes in his son's school. Since his school days, Richard has been active in badminton and has even represented his school at national level competitions.
Today, Richard is a successful badminton coach who is highly sought after by schools and community centres. As a Leader Bazi Profile, Richard believes that through a simple sport like badminton, children can be taught life skills such as communication, teamwork and group interaction skills with others of a different age group and background. In fact, his students enjoy his classes so much that some have been with him for the last seven to eight years.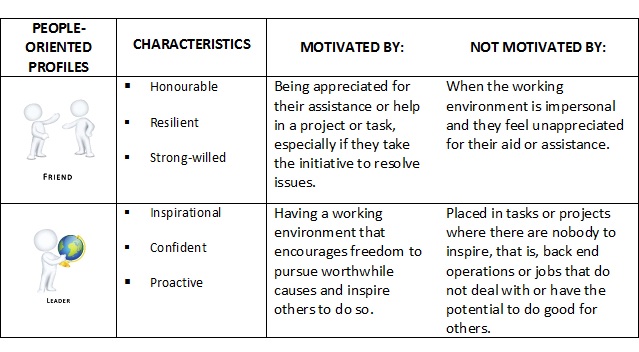 More details in Being Happy and Successful – Managing Yourself and Others
Asked why he was persistent in pursuing his interest as a badminton coach rather than going back to the workforce, he replied that this career gives him a lot of job satisfaction. He is very happy to see his students pick up the critical life skills of communication and responsibility, and some of his senior students even become mentors to help with the coaching of the younger kids. In fact, some of them actually started unwillingly as they were signed up by parents who didn't want their children to be consistently "stuck" in front of the computer playing games.
So strong is his passion that he intends to carry on this profession even when he reaches retirement age. Knowing that by then, his physical health may not be able to keep up but he still intends to be a coach and inspire others as a hobby.
Bazi Career Profile
By understanding yourself (Bazi Profile) and knowing what drives or motivates you, you are usually more passionate and thus happier with the decisions and choices that you make. When you are happier and less stressed, you make better decisions, resulting in better outcomes that increase your self-confidence. When your confidence increases, you experience more success and your ability to overcome setbacks and learn from failures or challenges will be further enhanced.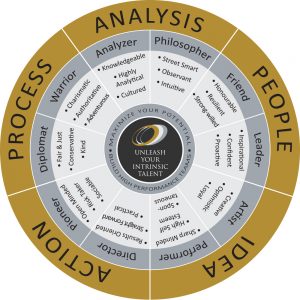 Of course, in today's ever changing and competitive world, coupled with the pressures directed upon us by our society, superiors, colleagues, elders, family, parents or peers… many of us often succumb to pressure and look at what others want or wish upon us rather than what it is we really want. Many of us become different people due to the expectations of others and do things in order to please them rather than ourselves. Often times, it is not enough to just believe. Just like the examples above, besides believing and having positive thinking, the crucial step is taking action. Without any actions taken, believing and positive thinking is just wishful thinking. What makes it easier for us to take an action? The action taken will usually have to be within our comfort zone (that is part of our character or make up).
I am not saying that we should never take actions when it is not within our comfort zone. What I am pointing to is that as creatures of habit, we are usually more comfortable taking actions or making decisions within our area of familiarity, comfort or something that we are passionate about. Therefore, when our work, belief and passion are aligned, we will usually have the courage, conviction and commitment to take the steps towards our goals and become successful.
"What we think, or what we know, or what we believe is, in the end, is of little consequence. The only consequence is what we do."
-John Ruskin
All the above examples show us that once we believe make the necessary changes and take action, success will always be in sight. In fact, recent scientific and medical research has shown that ONCE YOU BELIEVE, you can make the necessary changes (even small ones) required to see RESULTS.
"Researchers[4] are just starting to appreciate the power that the mind can have over the body," says Tor Wager, an assistant professor of psychology at Columbia University in the United States. However, the key is whether you are thinking positive or negative thoughts, as the results will be the product of polarity of your thoughts.
This chapter has been adapted from "Being Happy and Successful at Work and in your Career." and  "Being Happy and Successful – Managing Yourself and Others."
The key difference between those who are successful and happy, and those who are successful but not happy is the alignment of their work, belief and passion.
Get Your Personalized Bazi Career Profile Reports:
If you would like to know your unique Bazi Profile personality based on the time-tested Bazi – Asian personality profiling system, you can get the following personalized reports online:
Your Personalized Good Directions for Success – http://bazicalculator.janetyung.com/
Janet Yung (amazon.com/author/janetyung)
Feng Shui and Bazi Consultant. Author. Harmony Adviser.